December 18, 2020
Lording it up with Northern Monk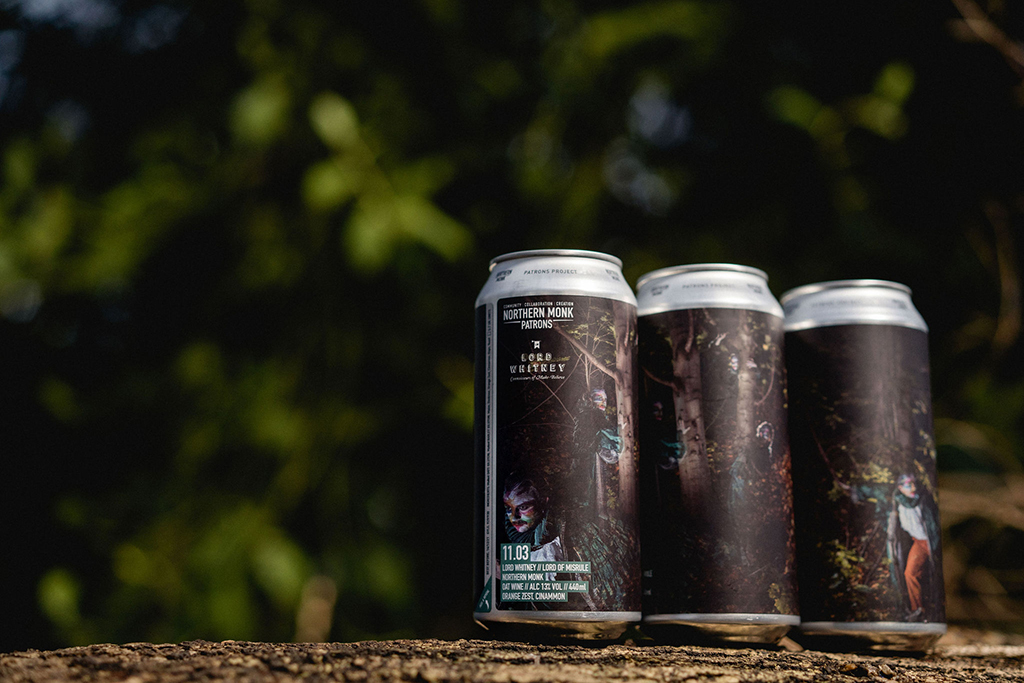 In Dec 2020 we launched Lord of Misrule the third instalment in our Patron's Project with Northern Monk. You may remember our previous two instalments Made in the Dark and Doomsday Disco. Well in true Lord Whitney style Lord of Misrule is something completely different. It's not even a beer, it's an 'oat wine' and it's deliciously Christmassy.
"This time of the season, they're playing the fool, So let us join in with The Lord of Misrule!"
Inspired by old traditions around the Feast of Fools, Twelfth Night and Saturnalia, the Lord of Misrule was an appointed false clergyman to lead festive revelry and winter devilry. Making topsy turvy of the social order, the Lord of Misrule led celebrations of pranking, prancing, drink and dancing – all of which are things we are fully onboard with at Lord Whitney.
The team at Northern Monk have outdone themselves with this wassail inspired rich and warming 13% (woah) oat wine. Strong, sweet and malt-forward it features oat, orange and Sri-Lankan cinnamon to keep you cosy and feeling festive. A couple of these will leave a twinkle of mischief in your eye.
We had loads of fun making the imagery for the can. Working with Scott Hall Mills resident Proud Fox, we found ourselves in the woods on Halloween night no less. Using flash and long exposure Proud Fox managed to create the eerie ghost-like quality of this mischievous character. What felt like a lot of running around and bumping into trees in the pitch dark resulted in these stunning shots.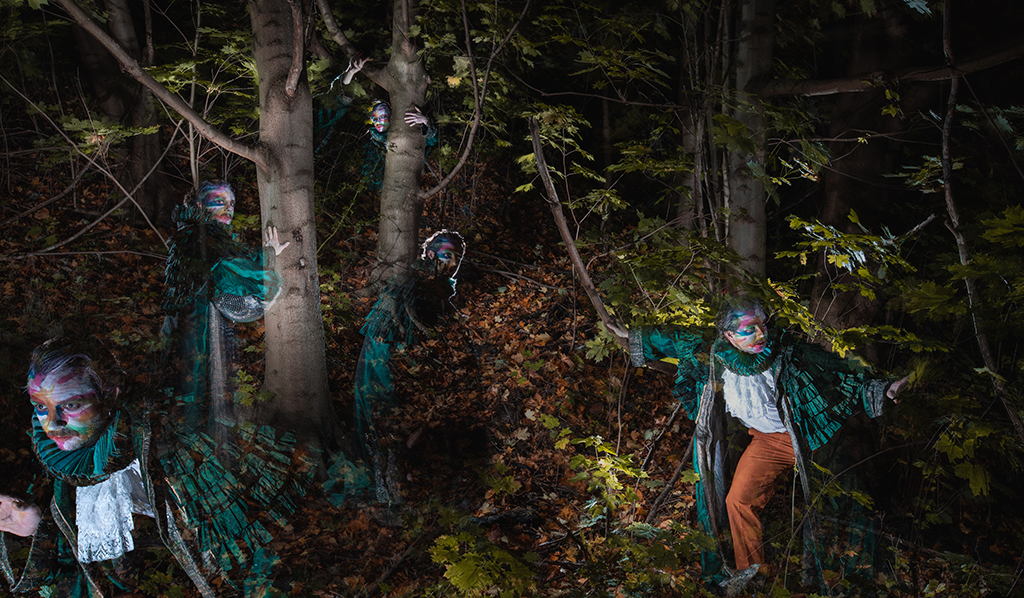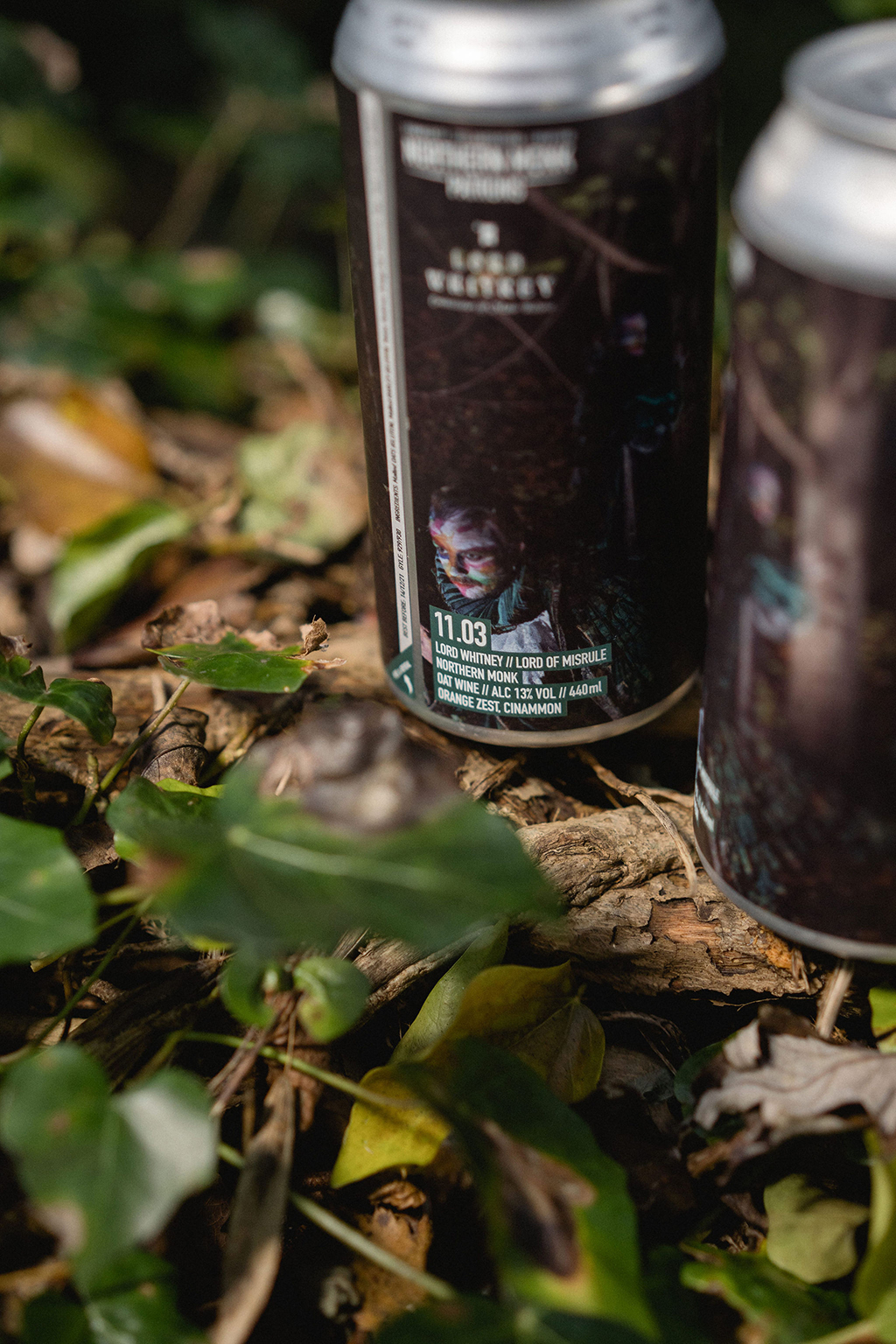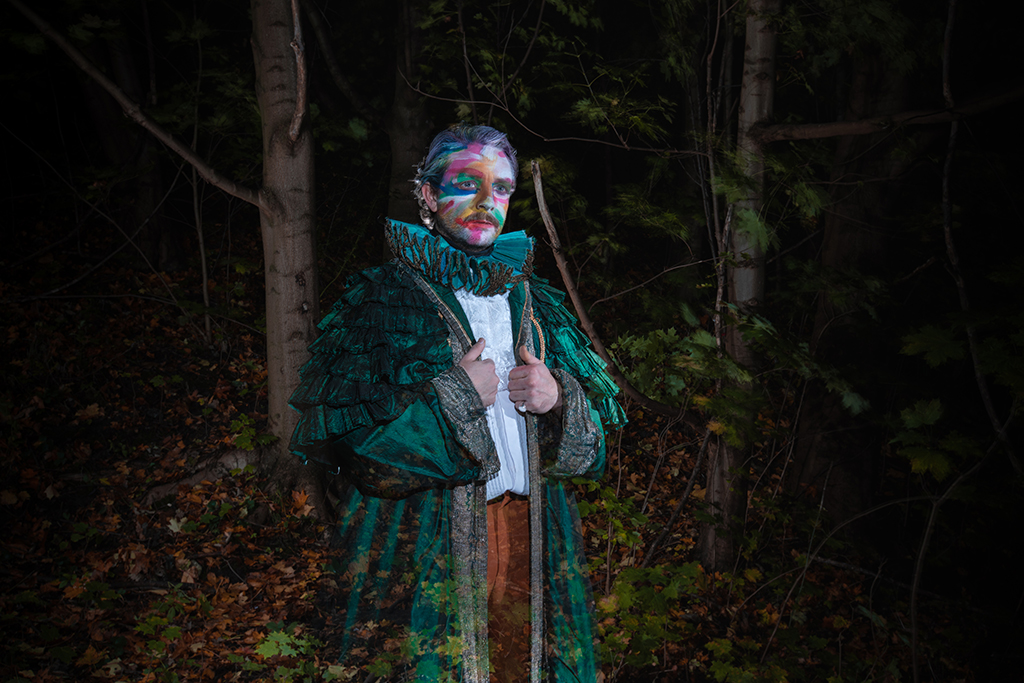 11.03 LORD WHITNEY // LORD OF MISRULE // OAT WINE
"Seeking a mischievous, warming winter beverage, we moved past the more traditional barley base to conjure this oat wine, full of rich, earthy spice and honey from the grain and backed up by barley and maize for notes of biscuit and cornflake. We then conditioned the brew on some traditional flavours of the winter season in the shape of orange zest and cinnamon until the flavour brought a balance to the sweet malt flavours."
INGREDIENTS: Malted OATS (GLUTEN), Malted BARLEY (GLUTEN), Maize, Dextrose, Orange Zest, Cinnamon, Hops, Yeast
Click here to buy Lord of Misrule