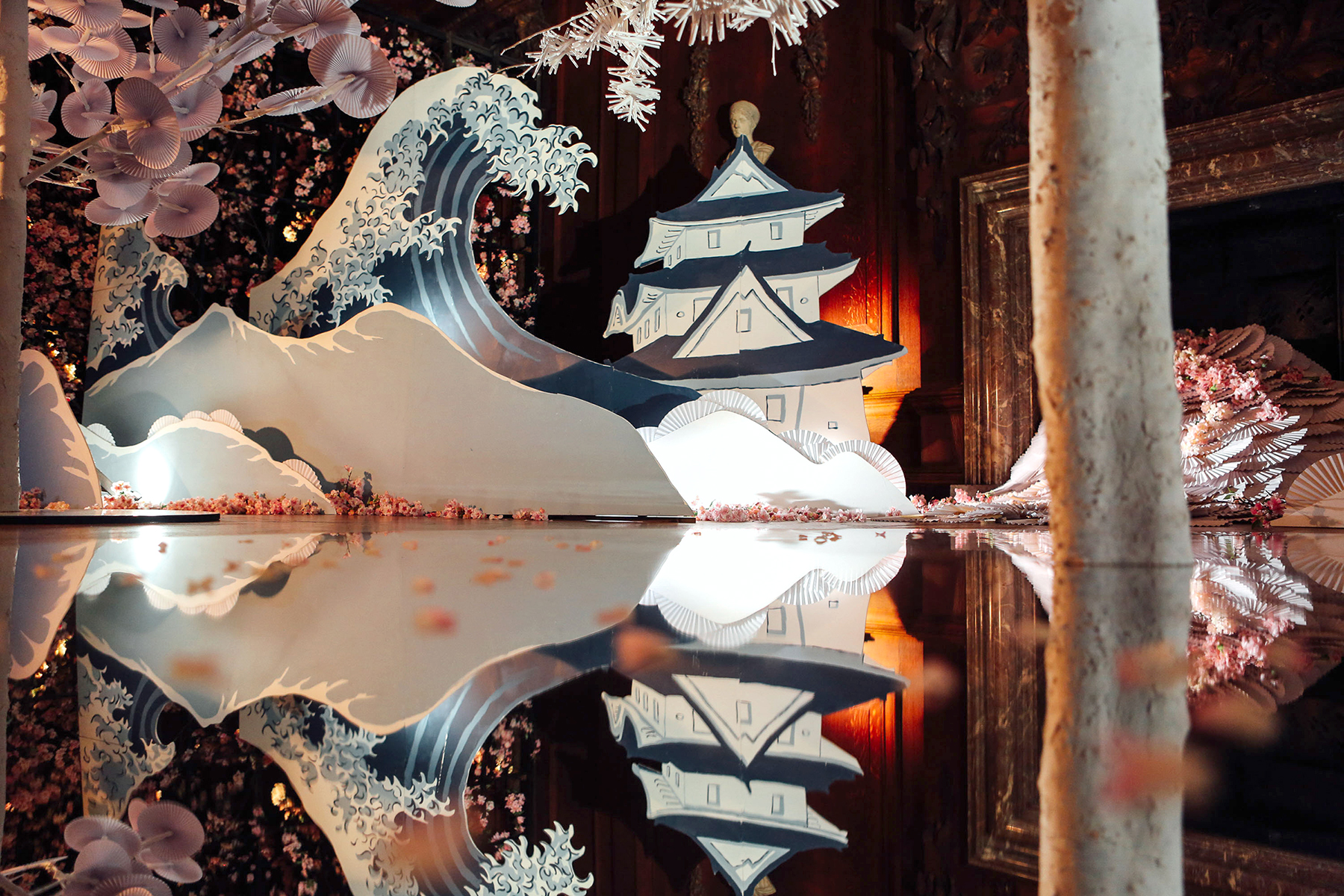 Tales of Old Japan
Taking visitors to the wintery landscapes of far-flung lands for Chatsworth House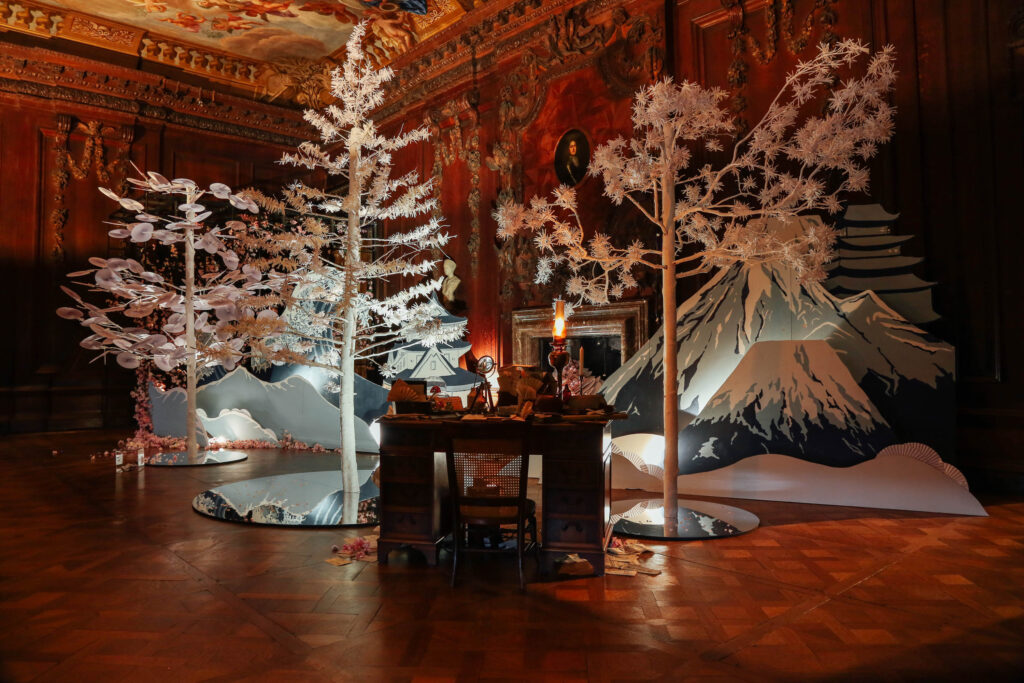 'I beg my readers to fancy themselves wafted away to the shores of the Bay of Yedo - a fair, smiling landscape: gentle slopes, crested by dark fringes of pines and firs, lead down to the sea…And now for the story.' A.B Mitford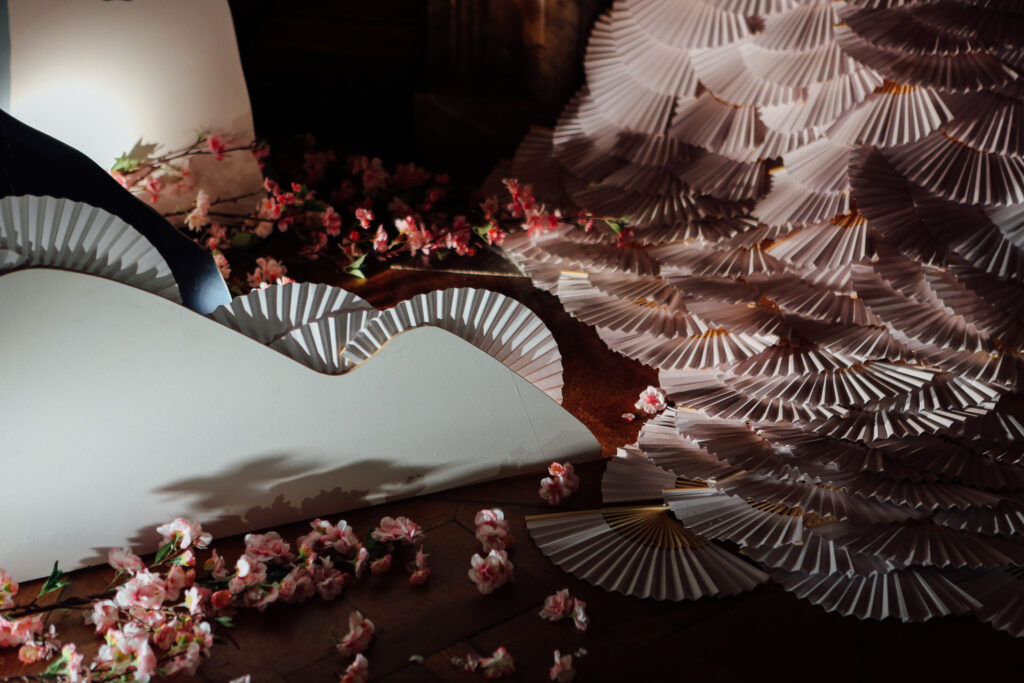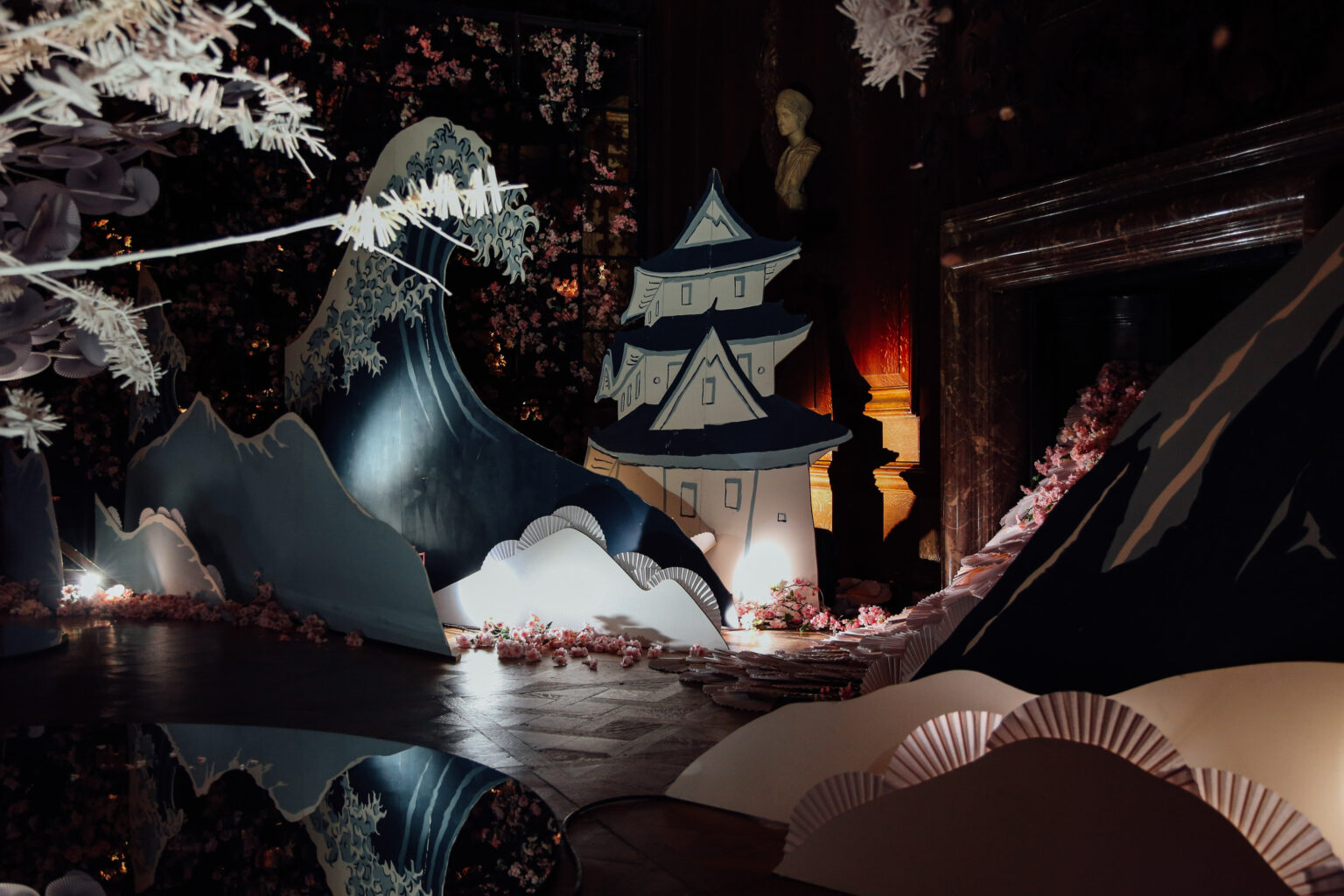 Between History and Fantasy
2019 saw Lord Whitney create an immersive installation in the Great Hall of Chatsworth House for their house-wide experience 'In a Land Far, Far Away'. Lord Whitney brought to life an ethereal winter landscape inspired by Japanese folklore and the house's history. A sensory installation, combining bespoke music composition with hand-crafted visuals and scents of Japanese blossom enveloped audiences in a trance of wintery enchantment.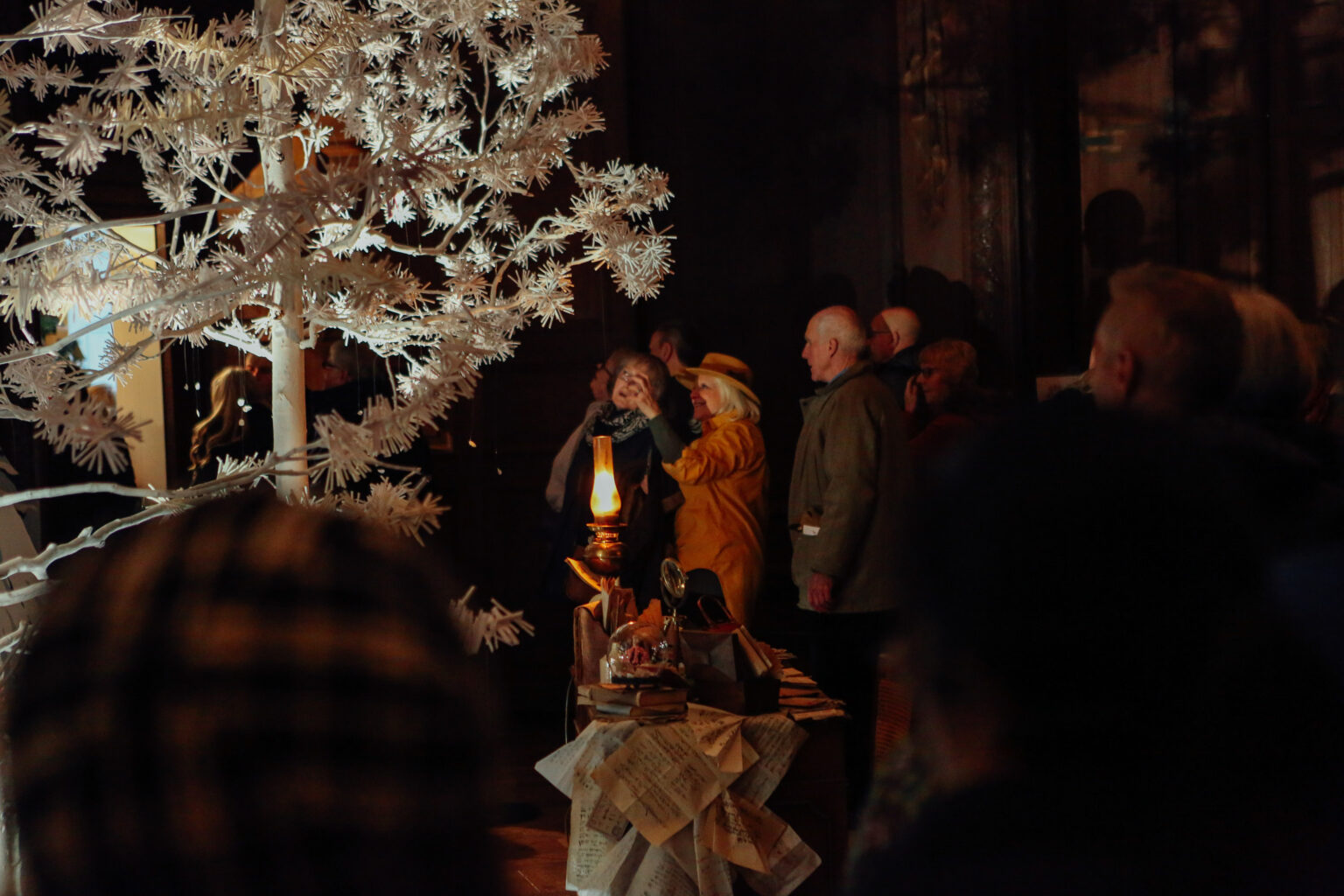 From ancient tales on pages to walk-through worlds, the space saw seascapes flow into mountains and fantastical forests scattered with temples. Cherry blossom, fragile and beautiful, spilt into magical snowdrifts in an immersive scene that invited visitors to become part of the fairytale. The experience was in situ over the Christmas months and enjoyed by over 100,000 people.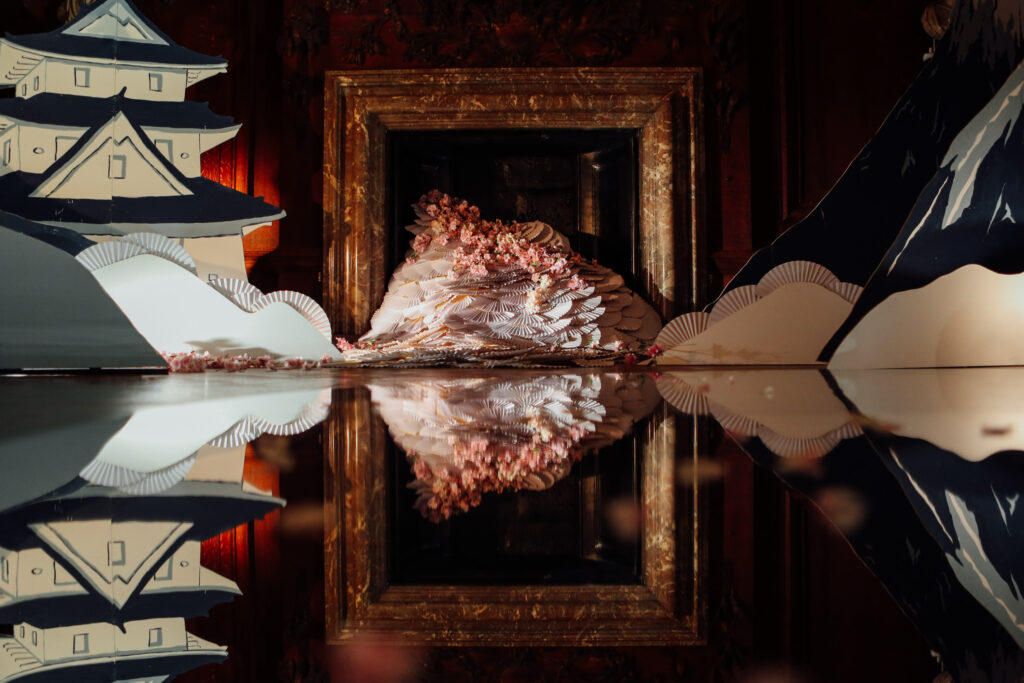 Folklore, Fairytales and Legends
With curiosity at the heart of the studio, the Lord Whitney team delved into research in developing the installation, from wider concept to the smallest detail. Following the history of the house, research led to A.B Mitford, grandfather to Deborah Duchess of Devonshire, who collected stories cumulating in his book of adapted Japanese folklore Tales of Old Japan (1871).
Fairytales like the The Crackling Mountain, and The Story of the Old Man who Made Withered Trees to Blossom, were included by Mitford in the collection, as well as accounts of rituals, superstitions, ghost stories and legends. These tales, along with the many illustrations in the anthology inspired Lord Whitney to imagine stories unfolding from the pages scattered on Mitford's writing desk, spilling into the scene.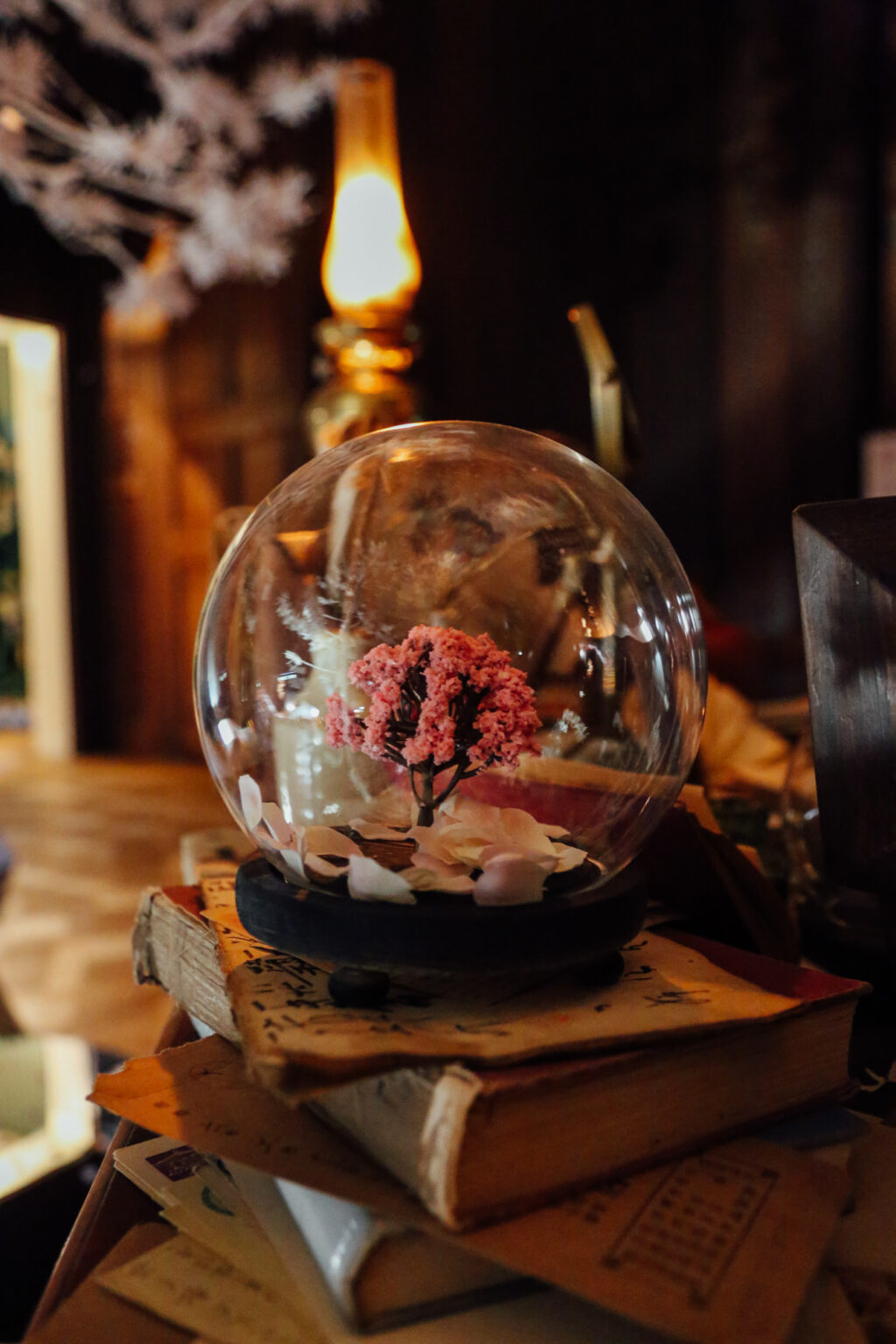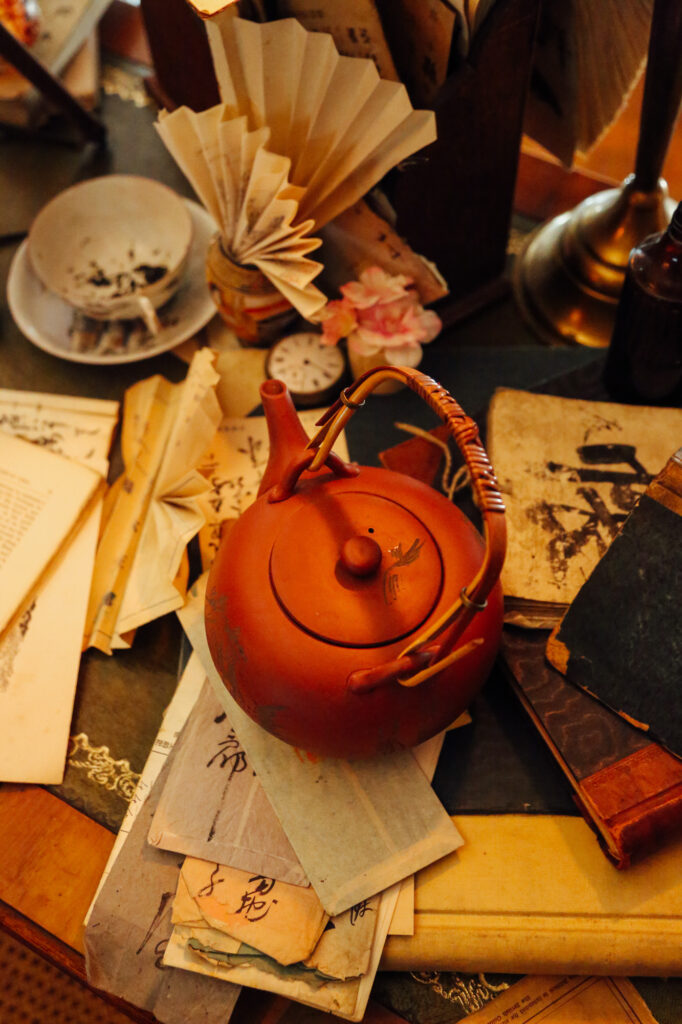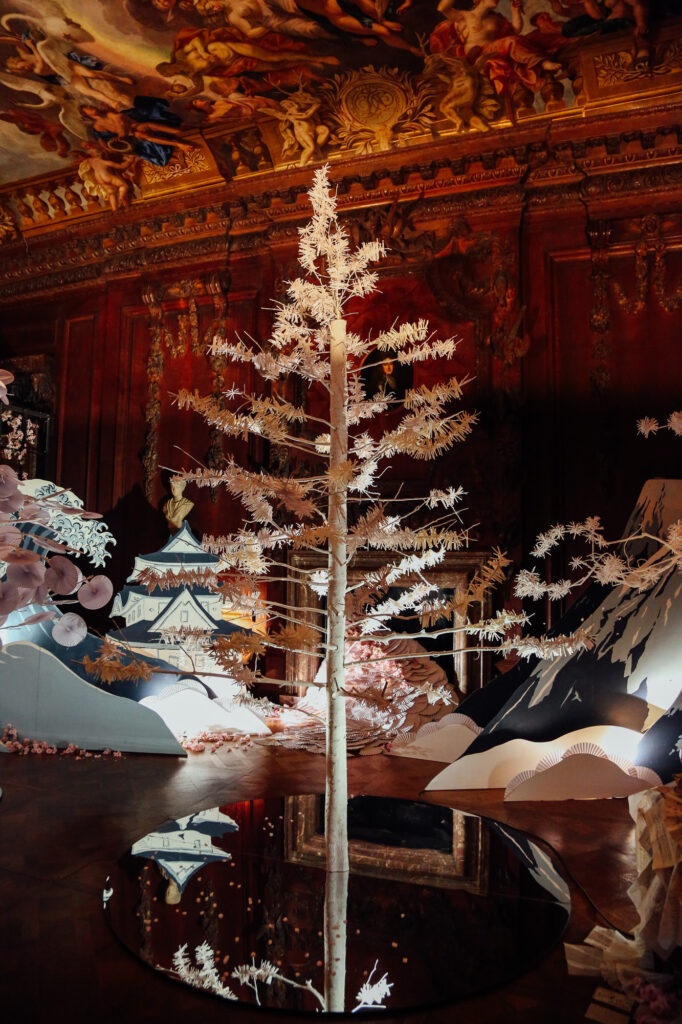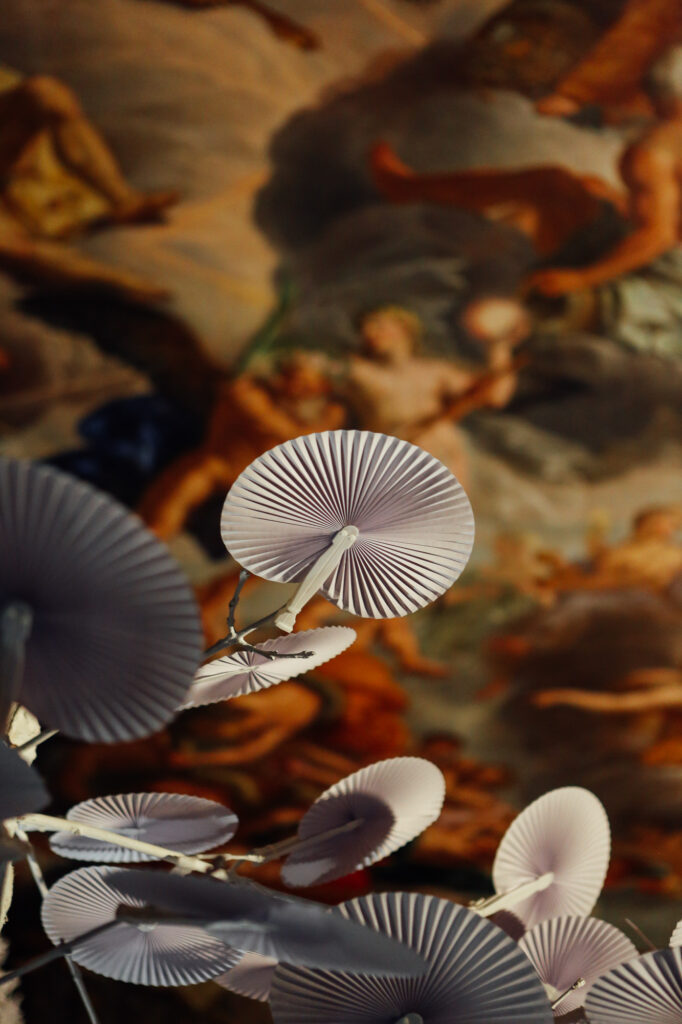 ---
Concept, Creative/Art Direction & Set Design
Lord Whitney
Photography
Joe Horner
Sound Design
Buffalo
Construction
Motley Makers
Close Chapter