November 1, 2021
Upon a Christmas Wish – Coming soon!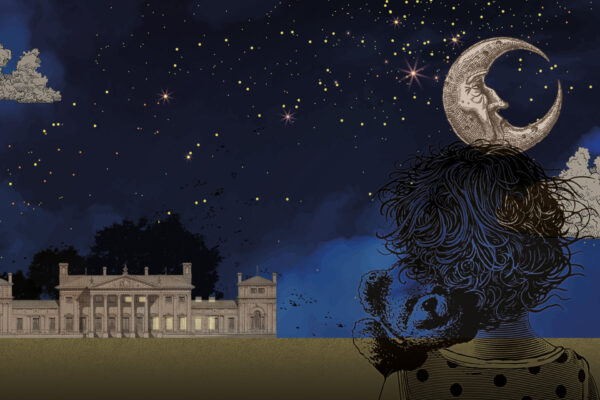 In she creeps, each foot falling softly as a flake of snow. Her cautious mind says 'don't believe, it must be somehow fake. Although…'
This winter we will return to Harewood House for 'Upon a Christmas Wish', our immersive festive experience that was postponed in 2020 due to Covid. We're thrilled that visitors will be able delve into a voyage of the imagination, as Harewood recounts a Christmas tale and the House reveals its magic to all those in need of whimsical wonder …
Never predictable or ordinary, visitors will escape into an immersive Christmas story across the State Floor and Below Stairs. The rooms shape themselves into surreal scenes, where time dissolves like memories, guided by a poetic lilt that melts the iciest of hearts.
Commissioned by Harewood House and working in collaboration with poet and performer Toby Thompson and sound designers Buffalo, 'Upon a Christmas Wish' offers a fantastical mix of set design, storytelling, music and video to help audiences get into the Christmas spirit.
Inspired by the idea that escapism can act as a tool for healing and connecting back to our own imaginations 'Upon a Christmas Wish' is designed to provide gentle intervention against the anxiety of the everyday by immersing audiences in a magical story that crosses-generations to inspiring wonder.
Close your eyes, breathe, and believe.
—
The experience opens Saturday 13 November 2021 and runs until Monday 3 January 2022.
You can book tickets HERE
Photo Credit: Harewood House Trust & Lucy Forrester
We are excited to bring Harewood House to life for Christmas, working in collaboration with Poet Toby Thompson, we look forward to welcoming audiences to step into a story of discovery with a touch of Christmas magic! "
Amy Lord