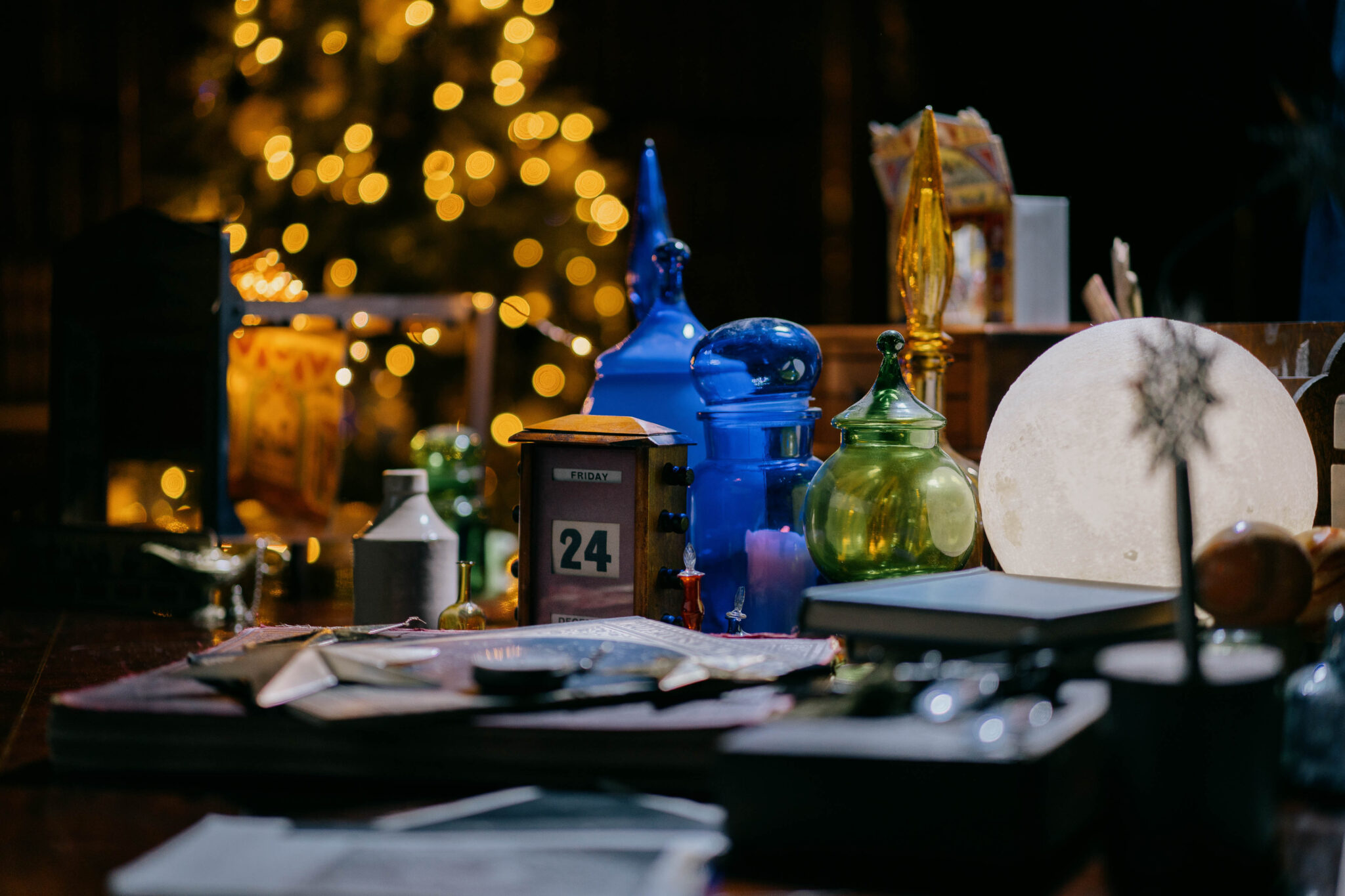 Upon a Christmas Wish
An immersive Christmas story at Harewood House told through magical design and spellbinding spoken word.
Client:
Harewood House Trust
Sometimes magic happens, as sometimes magic must...
In Harewood House, there are whispers in the walls. Echoes of tales that at Christmas, the house will reveal its wonders to those most in need of magical intervention. The stories say, that on these nights' the chosen guests will delve into a voyage of imagination. The rooms shape themselves into surreal scenes, where time dissolves like memories, guided by a poetic lilt that melts the iciest of hearts.  Close your eyes, breathe, and believe.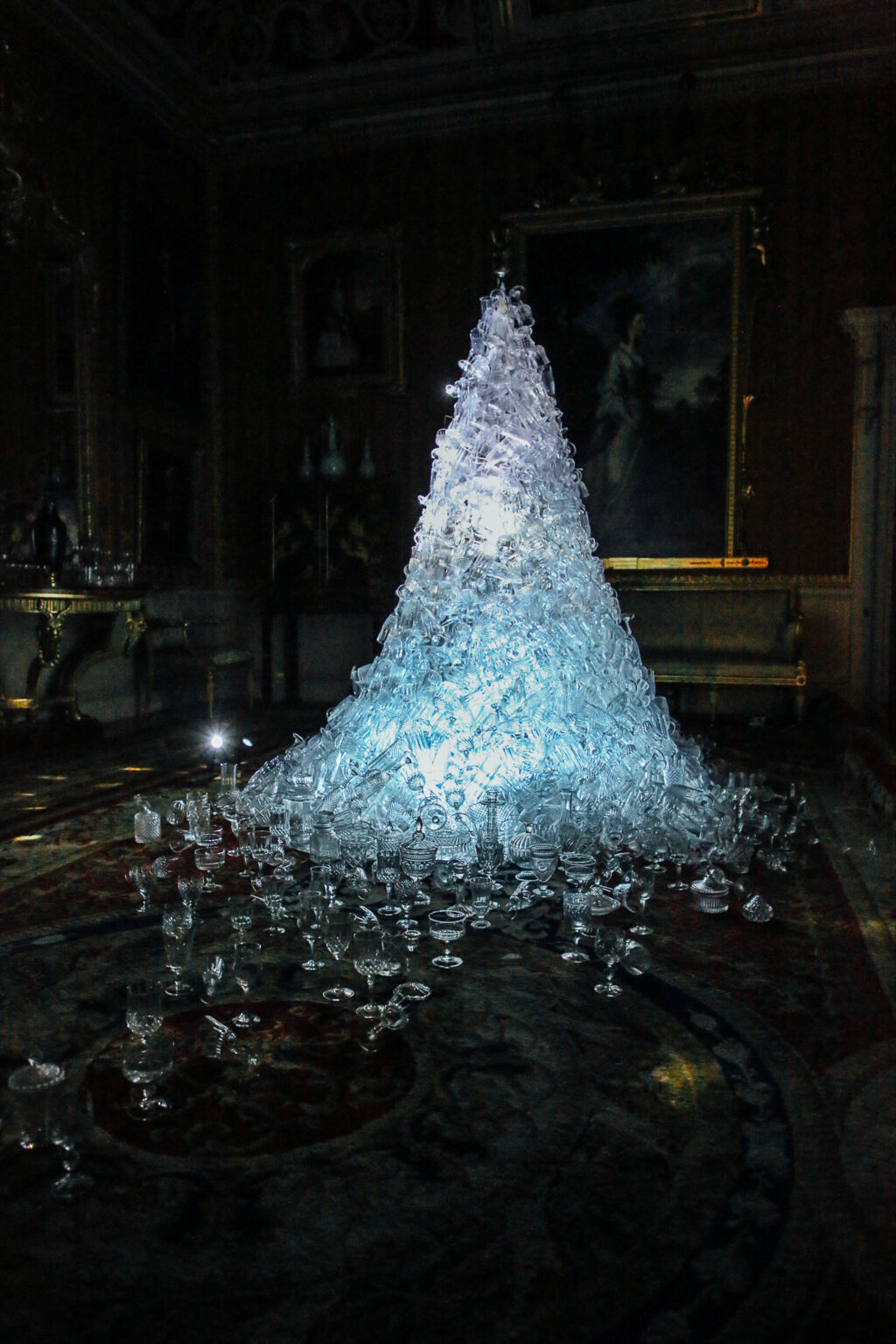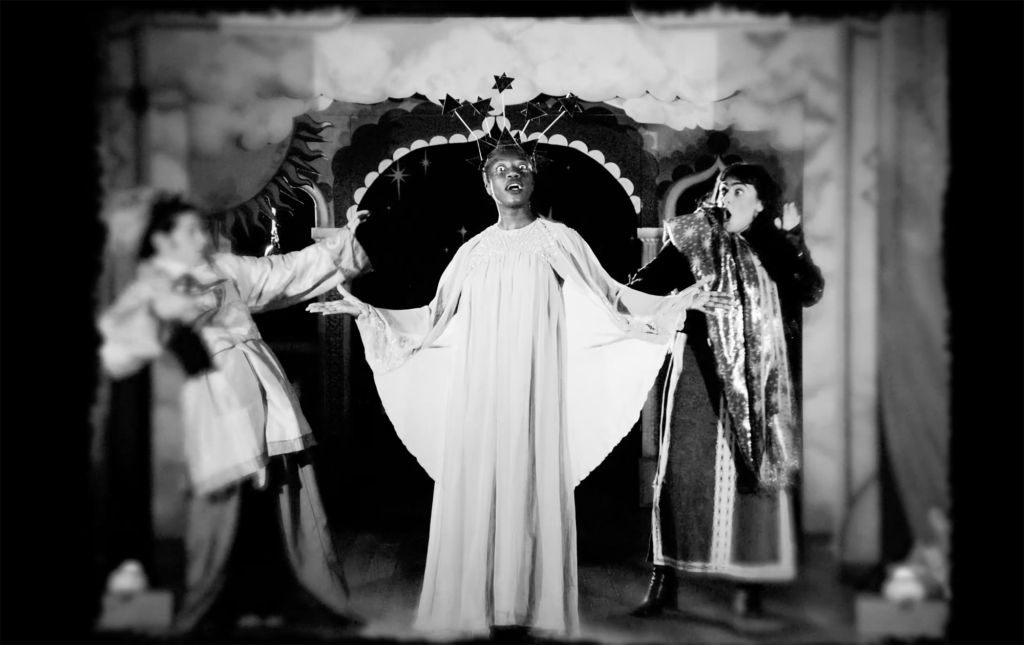 "This story, is the story, of a girl named Sophie, and it begins with a pantomime viewed through a keyhole."
Returning to Harewood House following the success of our immersive installation 'Seeds of Hope' in 2019, we brought our brand of cinematic fantasy and some much-needed magic to the house in Winter 2021. Commissioned by Harewood House and working in collaboration with poet and performer Toby Thompson and sound designers Buffalo, 'Upon a Christmas Wish' offered a fantastical mix of set design, storytelling, music and video to help audiences get into the Christmas spirit.
Inspired by the idea that escapism can act as a tool for healing and connecting back to our own imaginations 'Upon a Christmas Wish' was designed to provide gentle intervention against the anxiety of the everyday by immersing audiences in a magical story that crosses-generations to inspire wonder.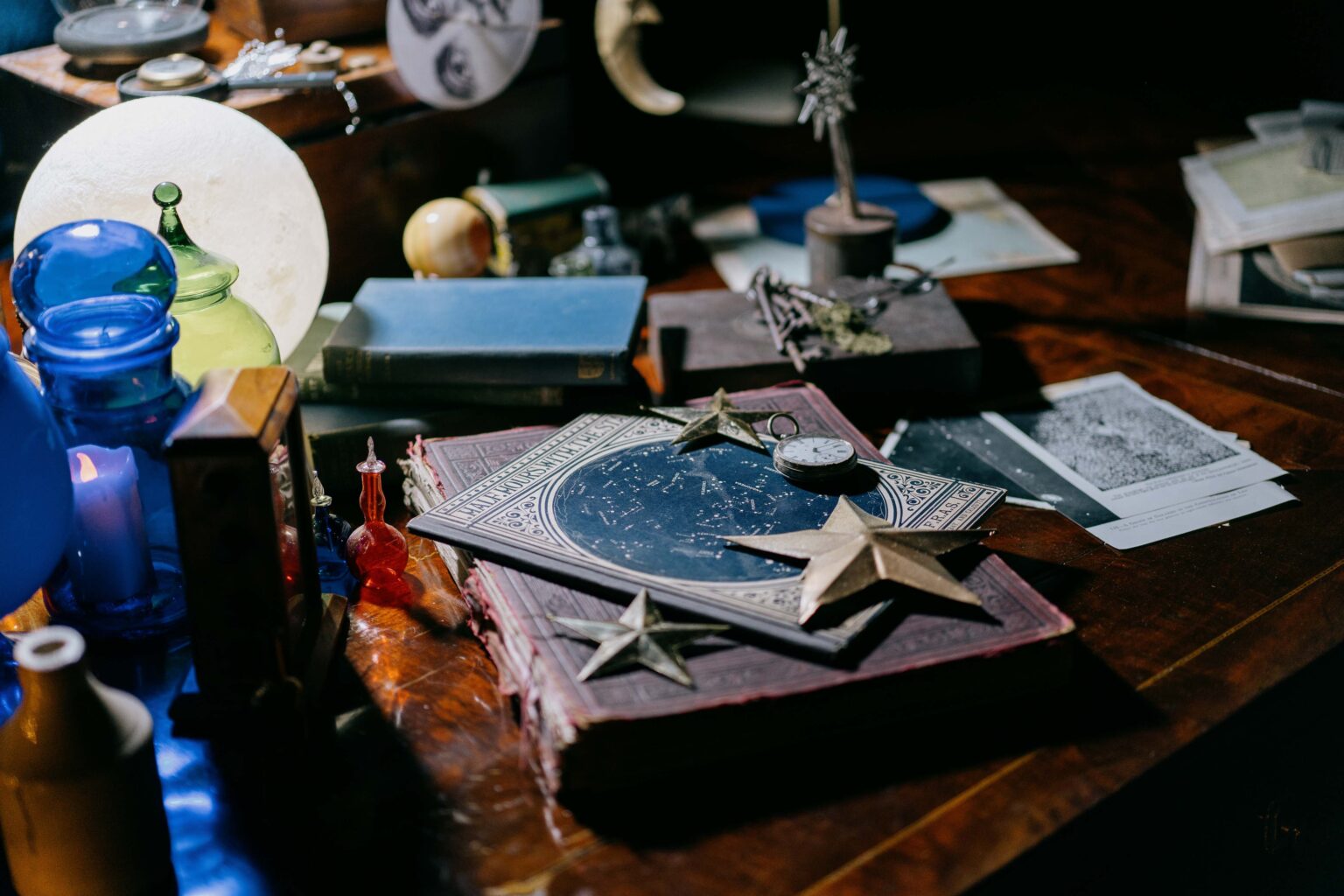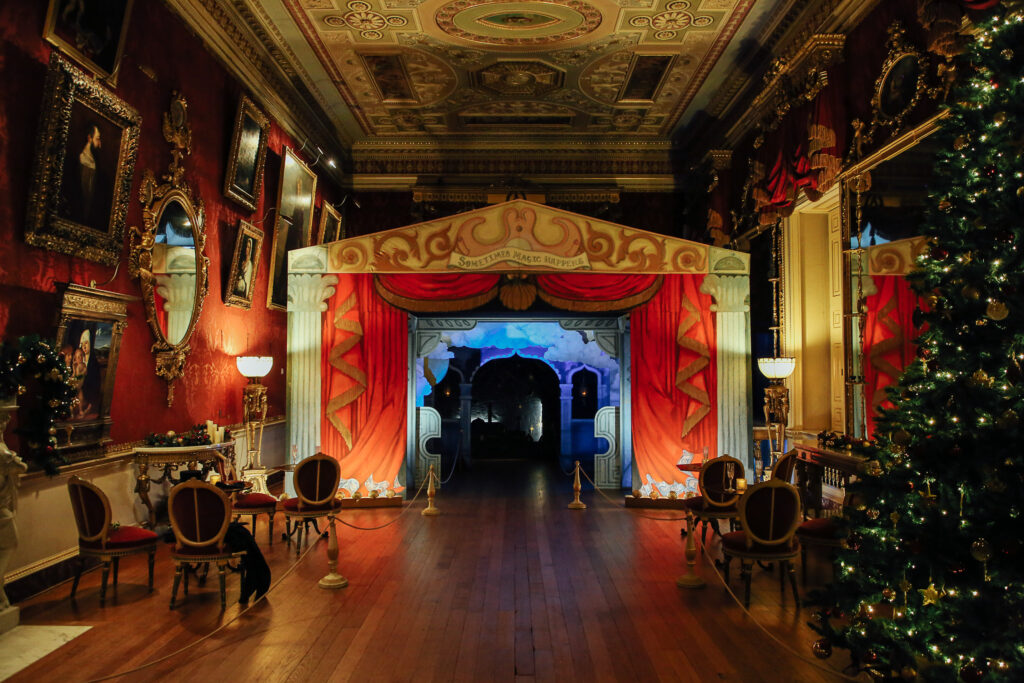 "Come on through dear girl, the stage is all yours, As is the starring role, play it with pride"
play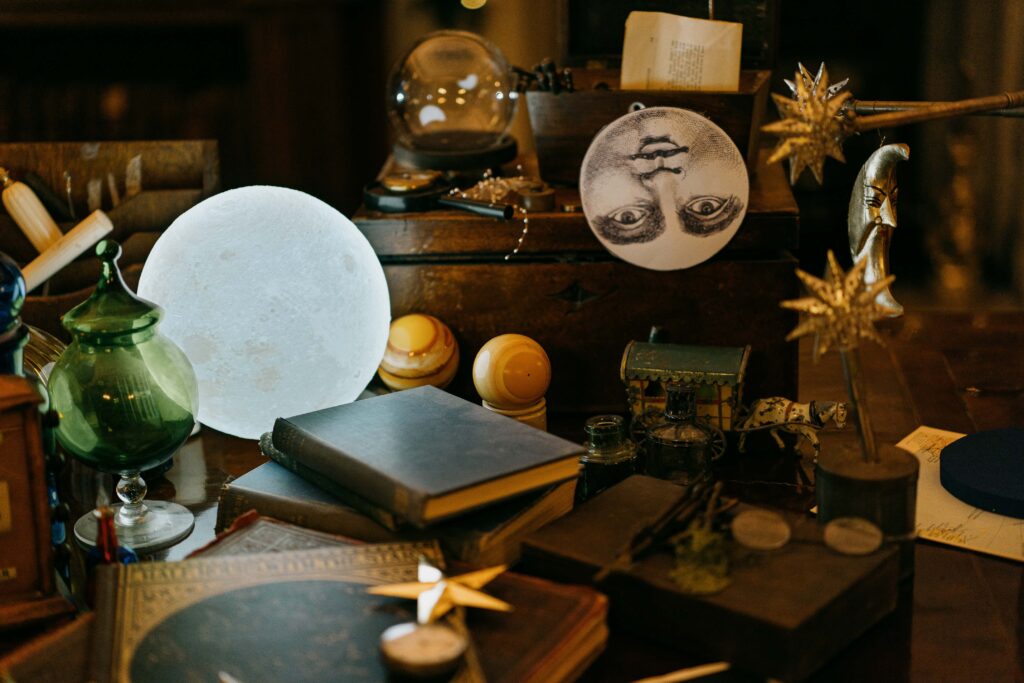 The combination of a Christmas brief and an 18th-century stately home does not initially sound very original but Lord Whitney has avoided the traditional focus on festive aesthetics by collaborating with poet Toby Thompson and sound designers Buffalo to drop audiences into an imaginarium of cine footage, fascinating artefacts and whispering walls"
Across grand hallways, sprawling galleries and intimate libraries Lord Whitney wove the story of Sophie, a servant girl wishing for a magical Christmas and that wish being granted by Harewood itself. Visitors were able to discover the story of how Harewood House came to life on Christmas Eve by exploring a multi-sensory experience.
Stunning set-design featuring a wealth of artefacts from the Harewood collection were mixed with cine footage, bespoke soundscapes, and the spoken word narration of Toby Thompson as Harewood House to create an evocative festive world that brought the house to life, quite literally. For 8 weeks this imaginarium offered festive fun, wonderous theatrics and moments of snow laden contemplation for people of all ages to enjoy.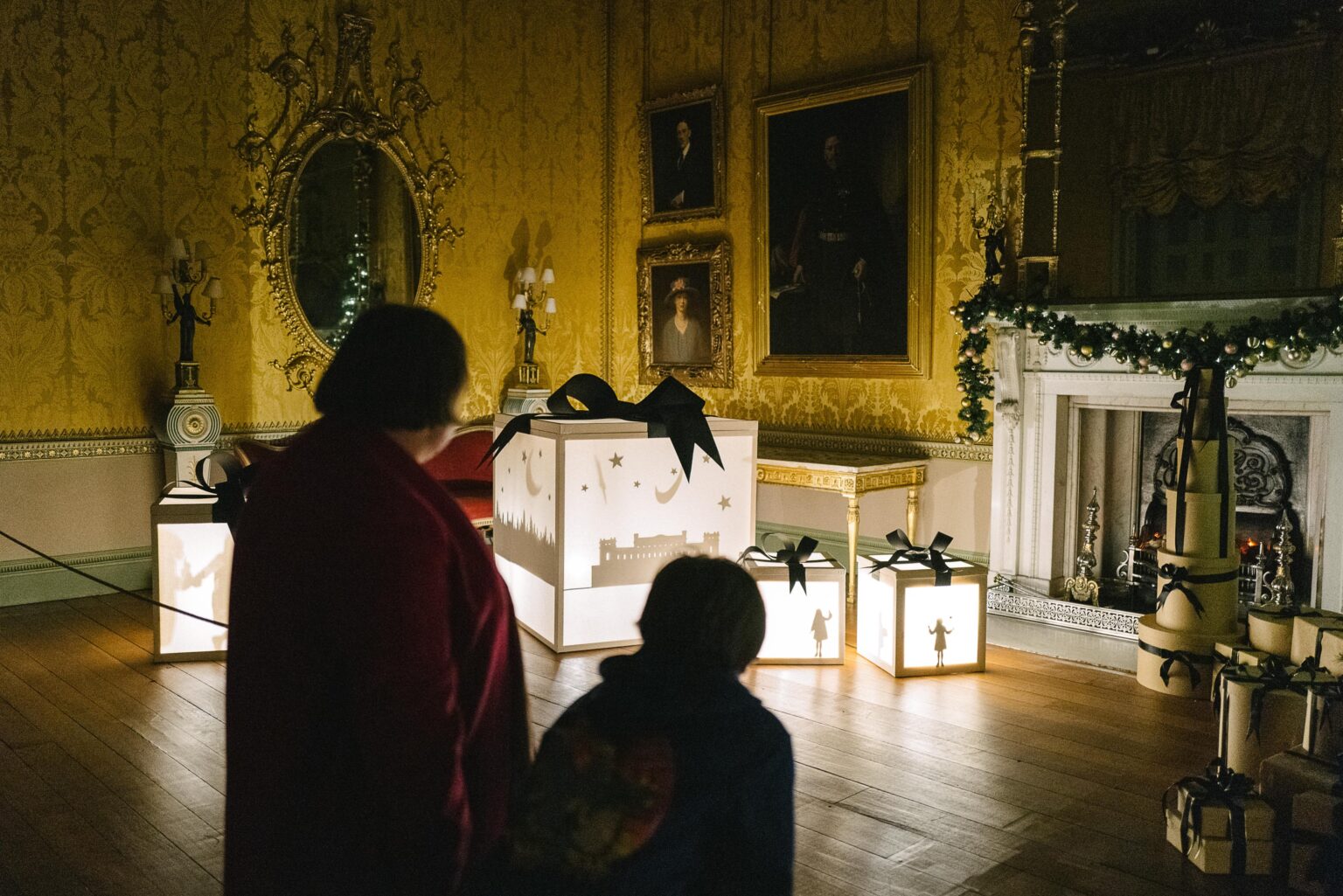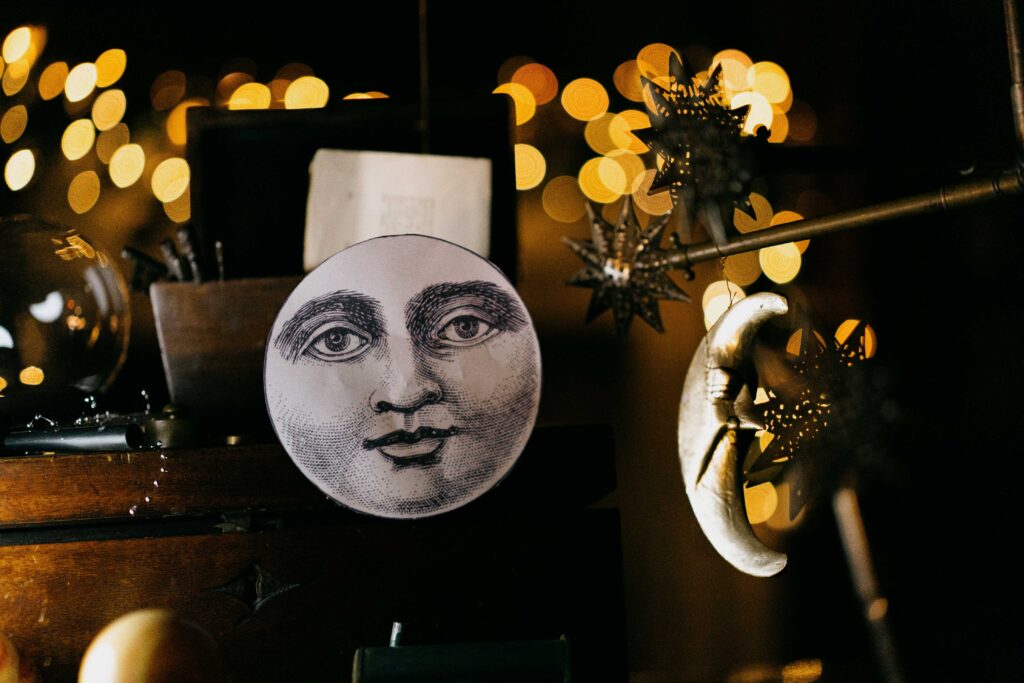 "Sometimes magic happens. As sometimes magic must. A wish forms in an honest heart. An angel deems it just"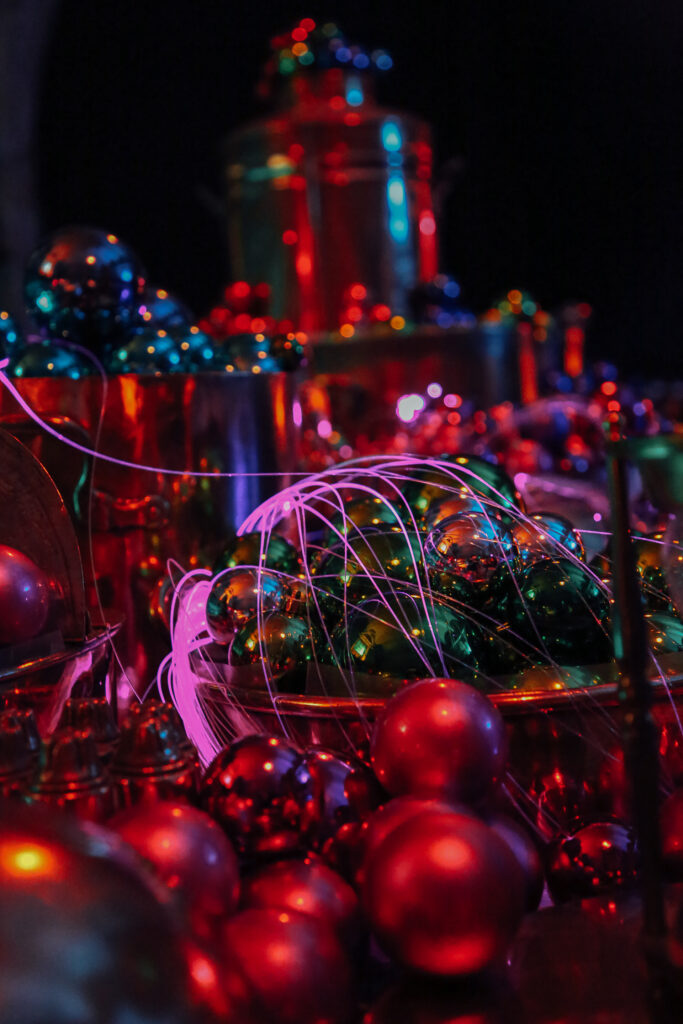 We loved Sophie's magical story! What an absolutely enchanting experience. Thank you for the magic"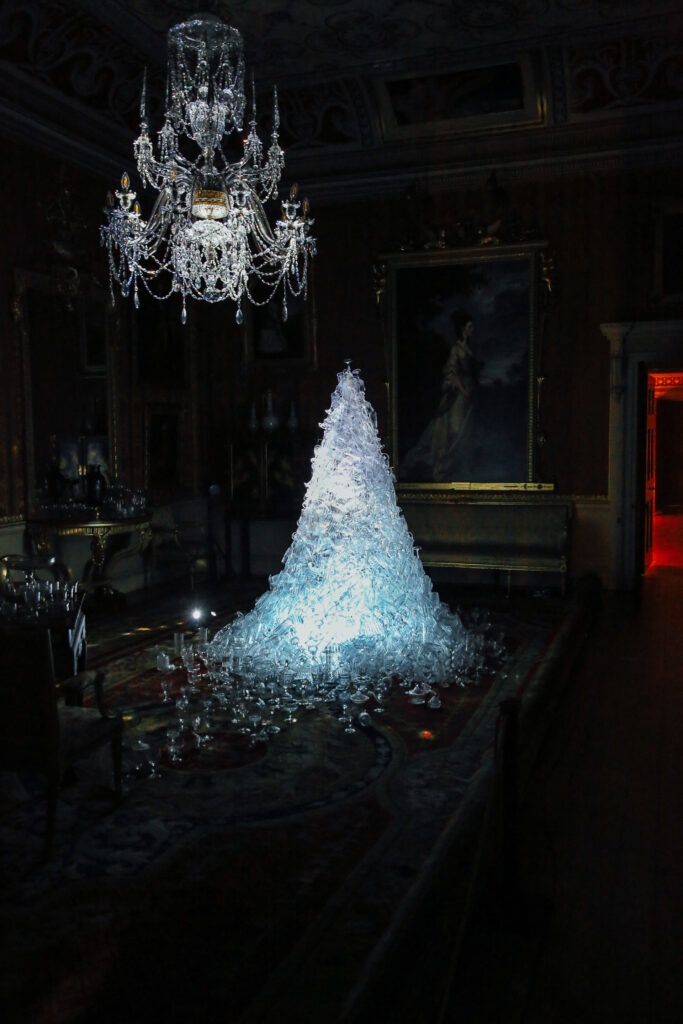 It took our breath away! Really loved the glass Christmas tree. Brought the magical feeling of Christmas (and the child in us) back, and what Christmas is about. Thank you"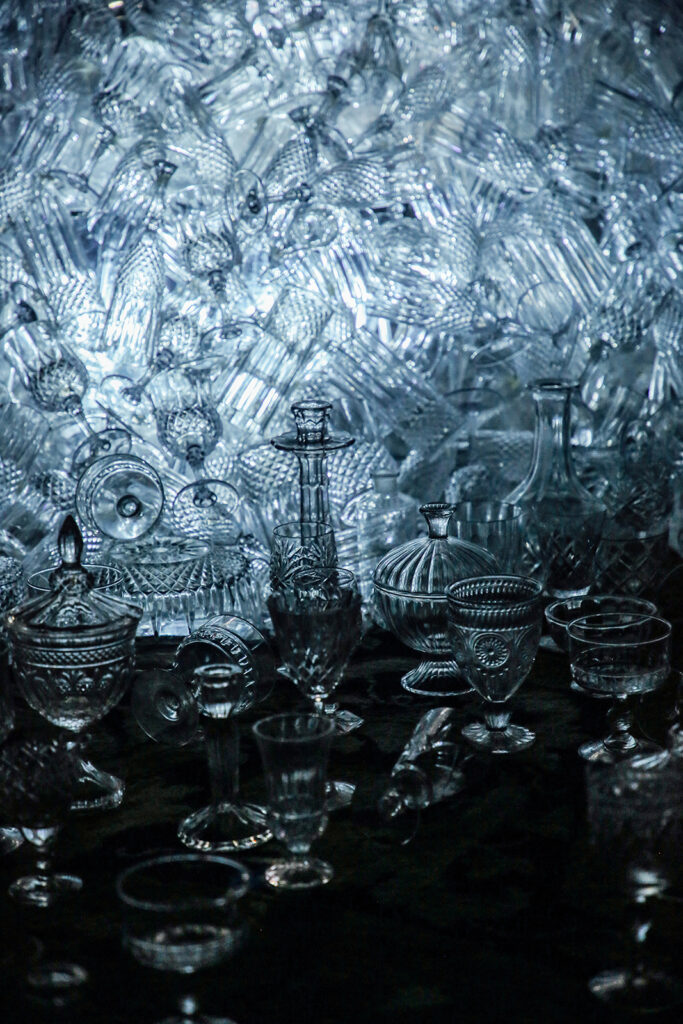 The Christmas twinkle. Do you know what I mean? It's the thing which makes Christmas feel so like a dream. It's the thing which makes everything glitter and gleam
Although originally commissioned for Christmas 2020 but delayed due to lockdown restrictions 'Upon a Christmas Wish' was a magical installation that really brought visitors together. It provided a moment to reflect on the last few years and to find some escapism during the festive period. It really showcased Lord Whitney's attention to detail, inventive design approach and passion of storytelling through immersive thinking.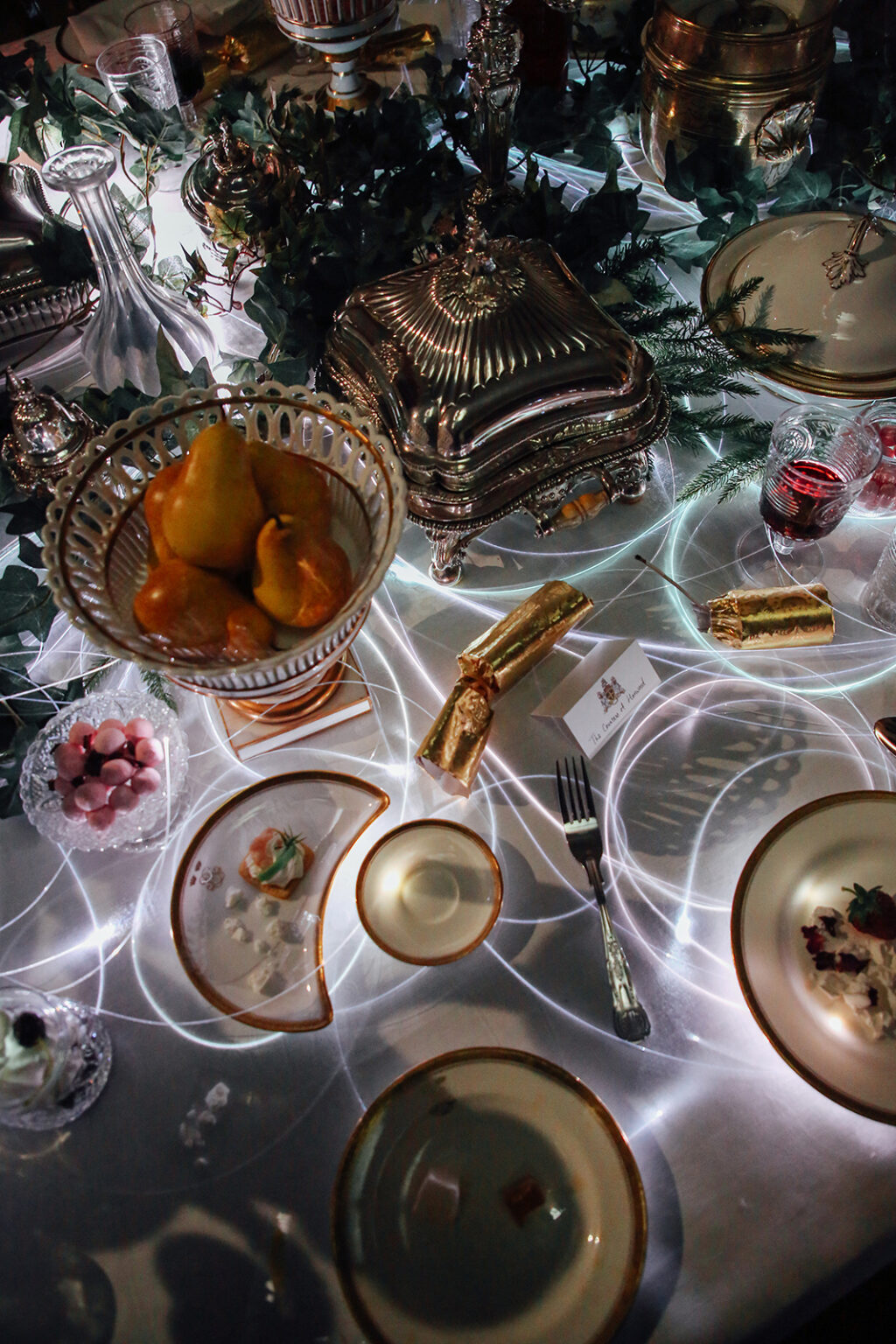 ---
Concept, Design & Production
Lord Whitney
Writer & Narrator
Toby Thompson
Sound Design
Buffalo
Filming
Proud Fox Creative & Tell Studio
Photography
Harewood House Trust & Joe Horner
Close Chapter