June 10, 2021
[Designers of the Future] APPLICATIONS NOW OPEN!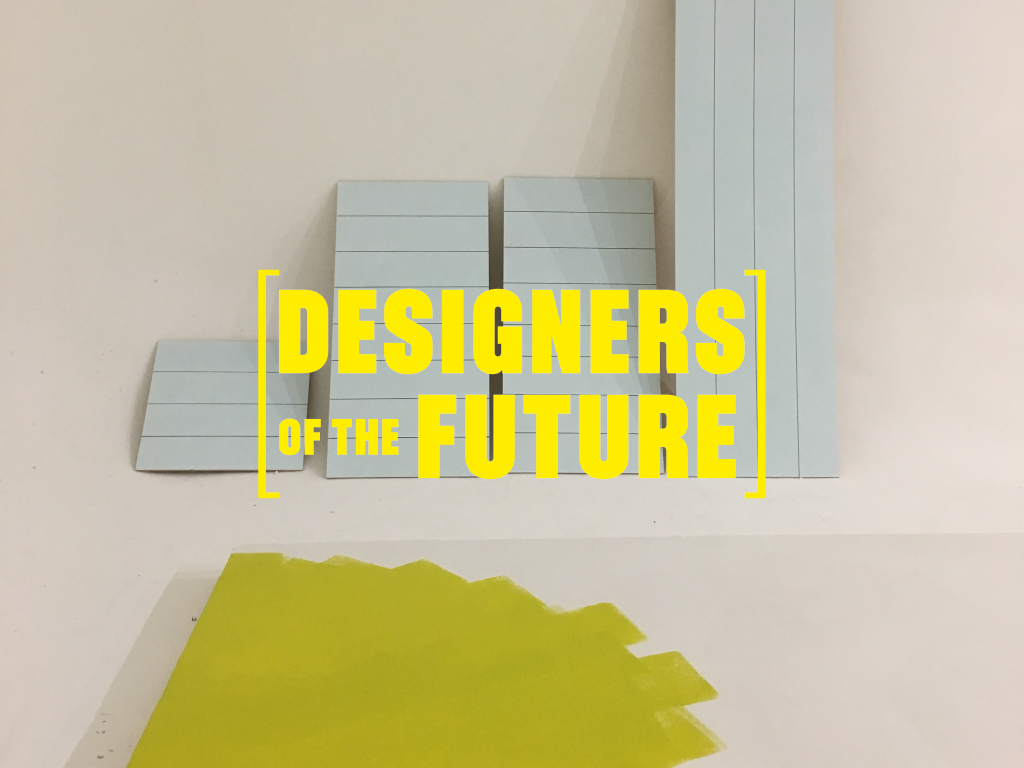 [Designers of the Future] is a new creative course by Lord Whitney.
This is a free 5-week course that aims to support young people wanting to kickstart a creative career. We believe that there is no "standard route" into the creative industries but with curiosity, inventiveness, and resilience, anyone can pursue working in a creative role.
The course is designed to provide inspiration and access to young people who may not have previously considered a creative career. We will provide practical designing and making experience, as well as share our knowledge and help instil the interpersonal skills needed to develop in the creative industries.
The Course
[Designers of the Future] is aimed at people aged 18-24 who are not currently in employment or education.
The course will cover practical skills including: set design essentials; working with clients; responding to a brief; basic woodwork/making; prop sourcing and styling; managing budgets. The course works towards participants directing their own photoshoot in response to a brief, working with a professional photographer in Lord Whitney's studio. These photographs can then be used by participants to build their own portfolios.
The 5-week course will include 2 x 3-hour sessions per week on Wednesdays and Thursdays, ending with four days of making and photoshoots on-site at Scott Hall Mills.
Applicants can apply to enrol on either the morning or afternoon session courses. Both of these courses are the same, and applicants can specify in their application which they would like to be considered for:
Dates
Wed 4th August, 10am-1pm OR 2pm-5pm
Thurs 5th August, 10am-1pm OR 2pm-5pm
Wed 11th August, 10am-1pm OR 2pm-5pm
Thurs 12th August, 10am-1pm OR 2pm-5pm
Wed 18th August, 10am-1pm OR 2pm-5pm
Thurs 19th August, 10am-1pm OR 2pm-5pm
Wed 25th August, 10am-1pm OR 2pm-5pm
Thurs 26th August, 10am-1pm OR 2pm-5pm
Mon 30th August – Thurs 2nd September 10am – 4pm (4 days of making + photoshoots!)
All sessions will take place at Lord Whitney's Studio Scott Hall Mills: Scott Hall Mills, Scott Hall St, Leeds LS7 2HT
It is expected that applicants will commit to attending all of their sessions (morning or afternoon + final week). A day rider bus pass can be provided to successful applicants to travel to and from sessions. Refreshments will also be provided at each session.
Although we hope that the course duration will be uninterrupted, we may need to pause or adapt to government guidelines around Covid-19 which we will review over the course period.
Eligibility
To apply, applicants must meet the following criteria:
Aged 18-24
Must not be in employment or full-time education
Be based in or connected to Leeds
Can commit to attending all course sessions
You can be undertaking unpaid/voluntary work
Have the right to Live and Work in the UK
Please note that we may request proof that you are not in employment, such as proof of receipt of benefits or equivalent. This is a requirement of our funders.
The creative sector is experiencing one of the highest levels of loss of work in the face of Covid-19, which has impacted access to opportunities, particularly at entry-level. We acknowledge that the pandemic has disproportionately impacted the health and livelihoods of people from African, Caribbean, LatinX or South and East Asian heritage, those with disabilities or long-term health conditions, those from lower socio-economic backgrounds, and those facing intersecting barriers. These groups are under-represented in the creative sector and most likely to experience racism and marginalisation. We therefore particularly welcome and encourage applications from anyone from these groups.
Applications
Applications do not need to be "perfect" we're looking for potential and passion. The application form can be found here:
Application deadline is 10am Monday 12th July. Successful applicants will be informed that week.
If you would prefer to apply via a video or audio submission or require the application form in a different format, please email sammy@lordwhitney.co.uk
Access, queries and questions….!
Unfortunately, Lord Whitney's studio is located in an old building that is not wheelchair friendly. Some parts of the course will be based on the second floor, and only accessible via stairs. However, if required we can alter the location of these segments to accommodate access needs. If you want to have a chat about this, please drop Sammy an email.
Any queries, questions or concerns about the course or application process, email Sammy on: sammy@lordwhitney.co.uk
[Designers of the Future] is funded by the European Social Fund and the Education and Skills Funding Agency, and supported by the Local Enterprise Partnership